Welcome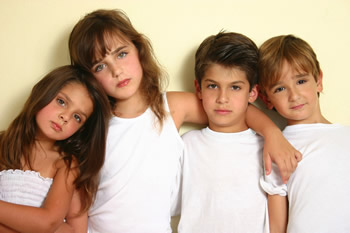 Martin & Donalds Model and Talent Agency, Inc. is a well established, highly respected SAG and AFTRA full service agency.  We represent models, actors and voice-over talent from all over the world.
Our company offers two locations.  The main office is in Hollywood, Florida located in close proximity to Miami.  Our satellite office is located in the mountains of Hendersonville, North Carolina near Asheville.
With almost thrity years of experience, Sharon Martin, President and owner along with her staff are dedicated to providing you with top models, actors and service. 
Our Lifestyle print/commercial division has placed models of all ages, sizes and ethnic origins with top photographers, catalog and print clients in North America, South America, Europe and Asia. We will provide your company with professional models and actors you can count on to make your next project come to life.  M&D's kids are tops in the business!
Our SAG television department offers diverse talent of all ethnicities and backgrounds. Scores of talent at Martin & Donalds are seasoned actors who have leads in major film, television and commercial projects.
Our talent pool consists of newborns to seniors. We offer a unique blend of actors with diverse backgrounds and a varied selection of shapes and sizes. We represent talent for local, national and international projects.
Our union and non-union roster of voiceover talent are used to promote companies and endorse products at all levels.
Lifestyle & Print | Union- SAG & AFTRA | Non-Union | Voiceovers | Baby Submissions
Portfolio | F.A.Q. | Contact Us | Locations | Links | Site Map | Home

© 1996 - 2023 Martin & Donalds Talent Agency, Inc. TA # 0000466 All rights reserved.